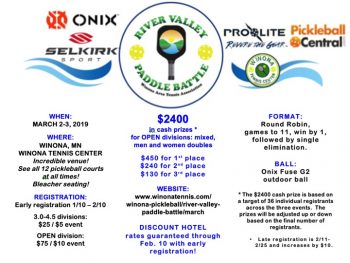 You can register now for the 2019 Winona Area Summer Tennis Camp.  The first session begins June 10.  Tom Sanvik (507-452-6260) and Monica Sanvik (507-450-7210) will be the instructors.
Click here to check out the camp flyer with registration form attached.
The Winona Tennis Center indoor courts will be open through Friday, May 17.
After that day, the Center will be closed for the summer, opening again in mid to late September.
If you need access to the indoor courts in late May, contact Sally Moran at 507-474-6700 or at [email protected]
Enjoy summer tennis outdoors.